We Make Complicated
Things Work Simple
With EasyEdit Viewer For Adobe After Effects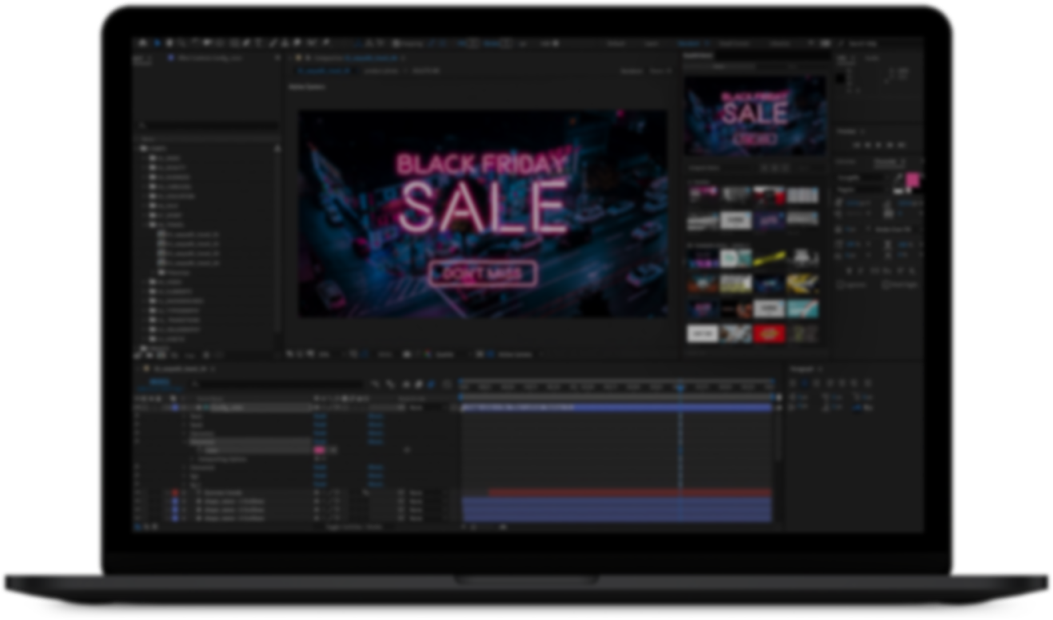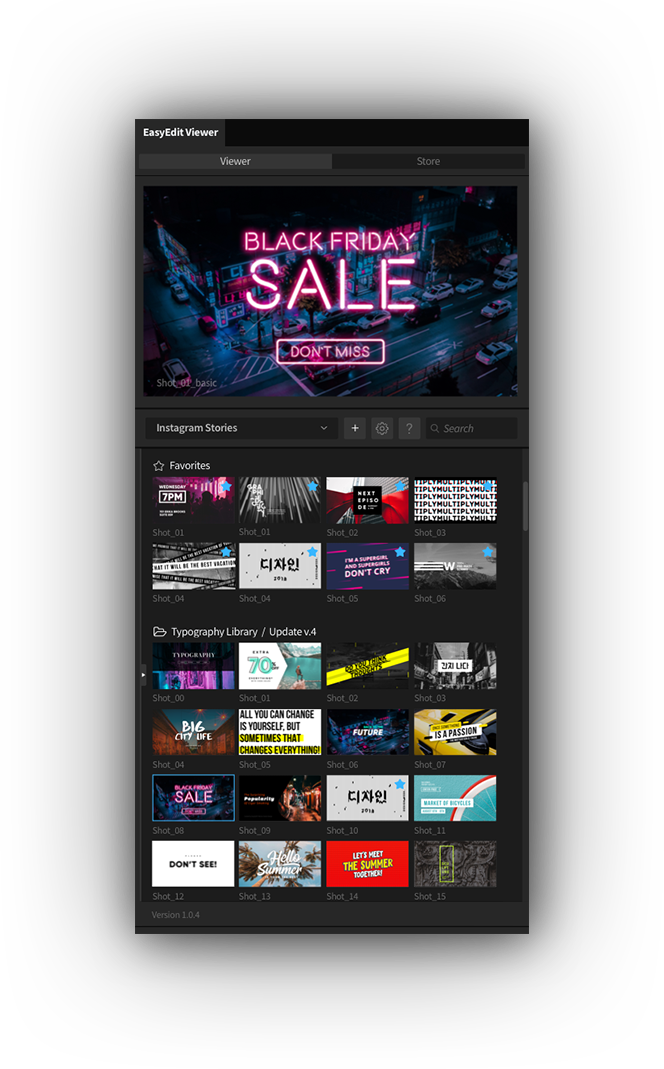 Watch Preview
EasyEdit Viewer
Free to use extension for After Effects is a that gives you an opportunity to have a quick and simple access to all templates. Using this viewer you can find, preview and import any element you need in just a few seconds.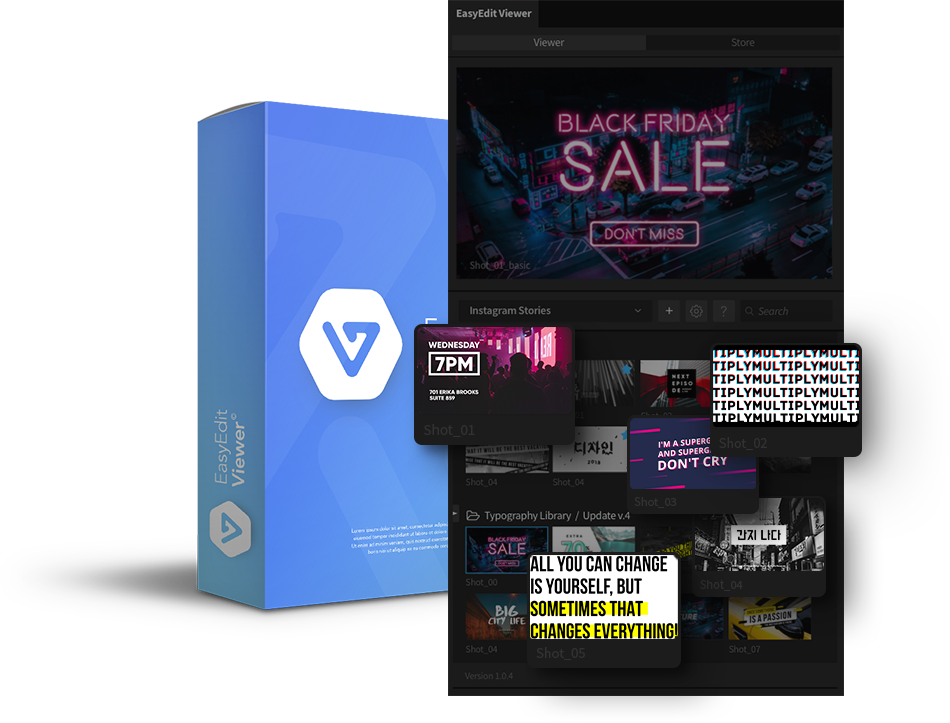 Key Features
Quick Import
Find the shot that you need and press import
Shot Preview
Preview any shot in viewer before use it
All Templates in one place
Use the drop down menu to find a template you need
Quick Search
Just type the name of the required element into the search bar
Pin Favorites
Pin your favorite shots to have a quick access to them
Built in Support
For you to ask some cool questions
Things You Need To Know
This badge means that the
pack is ready to use with
EasyEdit Viewer
Once you downloaded a
pack, you get an opportunity
to use EasyEdit Viewer
for Free, forever
Works as fast as lighting
with EasyEdit packs made
for Adobe After Effects
Try It Yourself
Choose one of the three packs with built in extended version
of EasyEdit Viewer and take your content to another level!
Essential
Typography Library
To lose patience is to
lose the battle
soon

Instagram Stories
This pack includes 10 cool free
shots, full How To Use guide,
and a pinch of love
Youtube
Essential Library
This pack includes 10 cool free
compositions, full How To Use guide,
and a pinch of love
Notify when will be available more