< Go to Main Blog Page
How to export a video from Adobe Premiere Pro to YouTube
Export from Premiere Pro without losing video quality. There are the best setting requirements for YouTube videos.
Various animation sets are used to create content on YouTube. This video has been edited using an animation set from EasyEdit Studio.
Recommended resolution & aspect ratios
For the default 16:9 aspect ratio, encode at these resolutions:
2160p: 3840×2160
1440p: 2560×1440
1080p: 1920×1080
720p: 1280×720
480p: 854×480
360p: 640×360
240p: 426×240
How do I find sequence settings in Premiere Pro?
Click Sequence > Sequence settings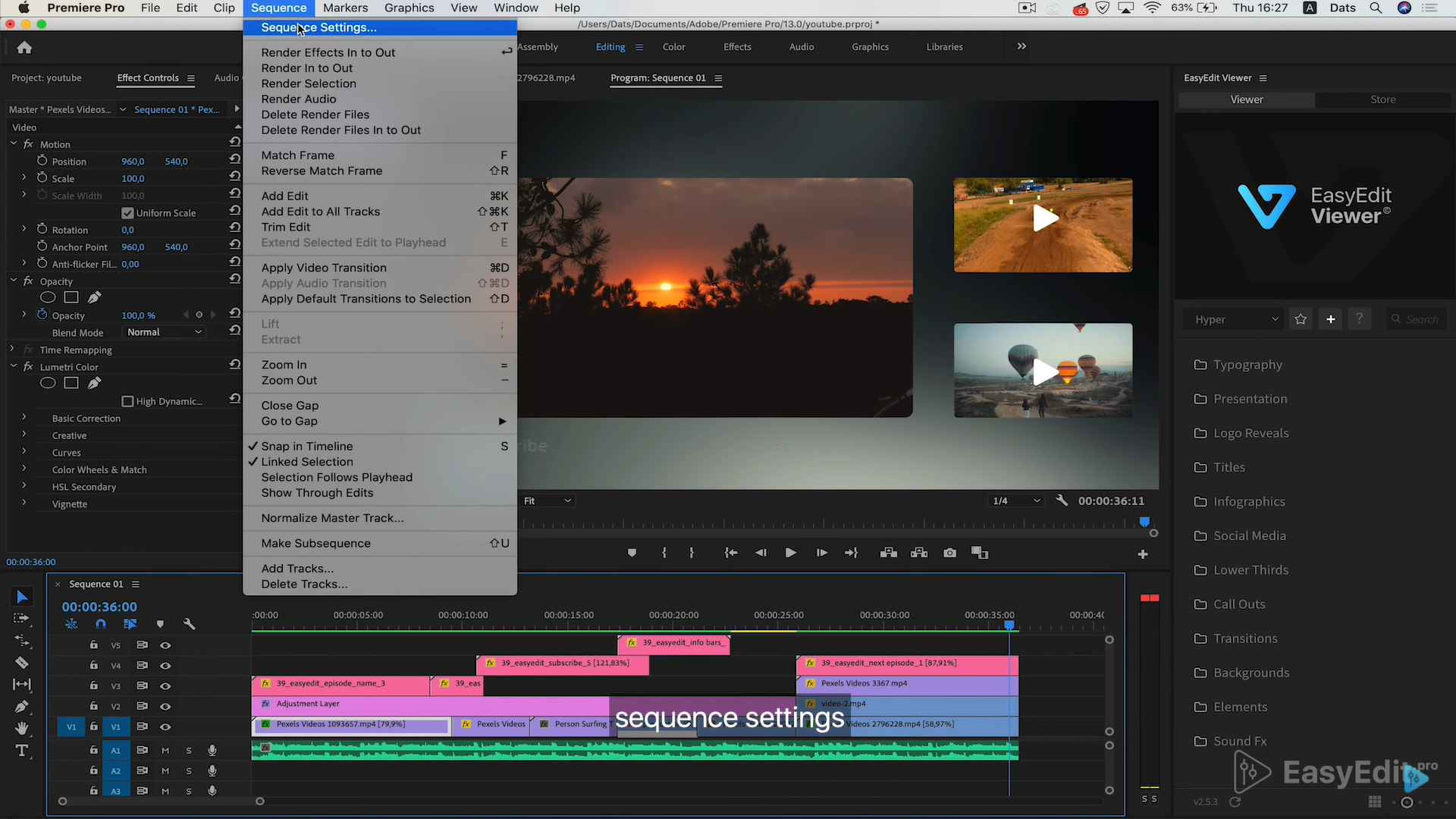 Our video contains 24 frames per second. The resolution of the sides is 16 to 9. Such settings are great for us.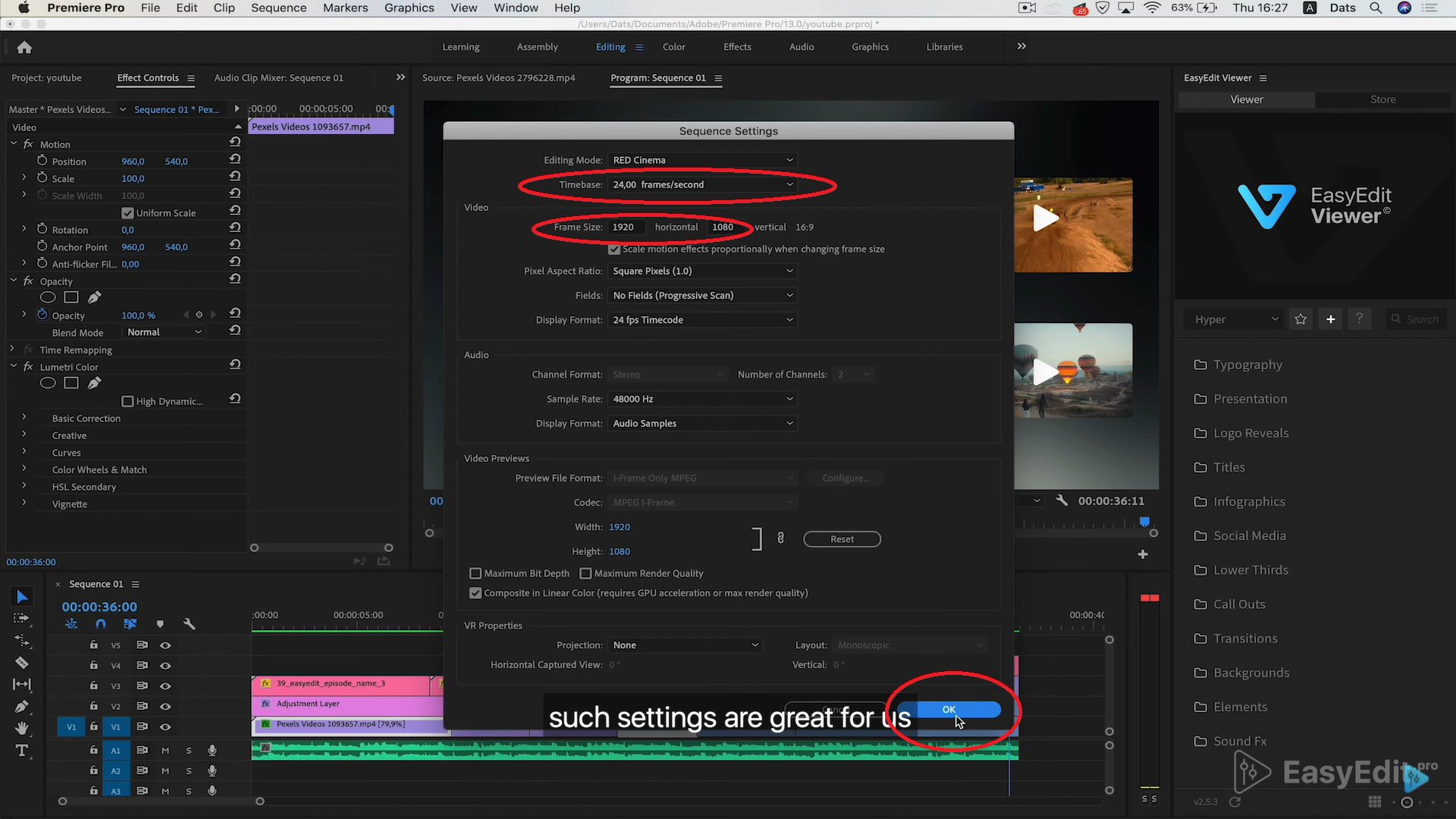 How to export in Adobe Premiere Pro?
Click File > Export > Media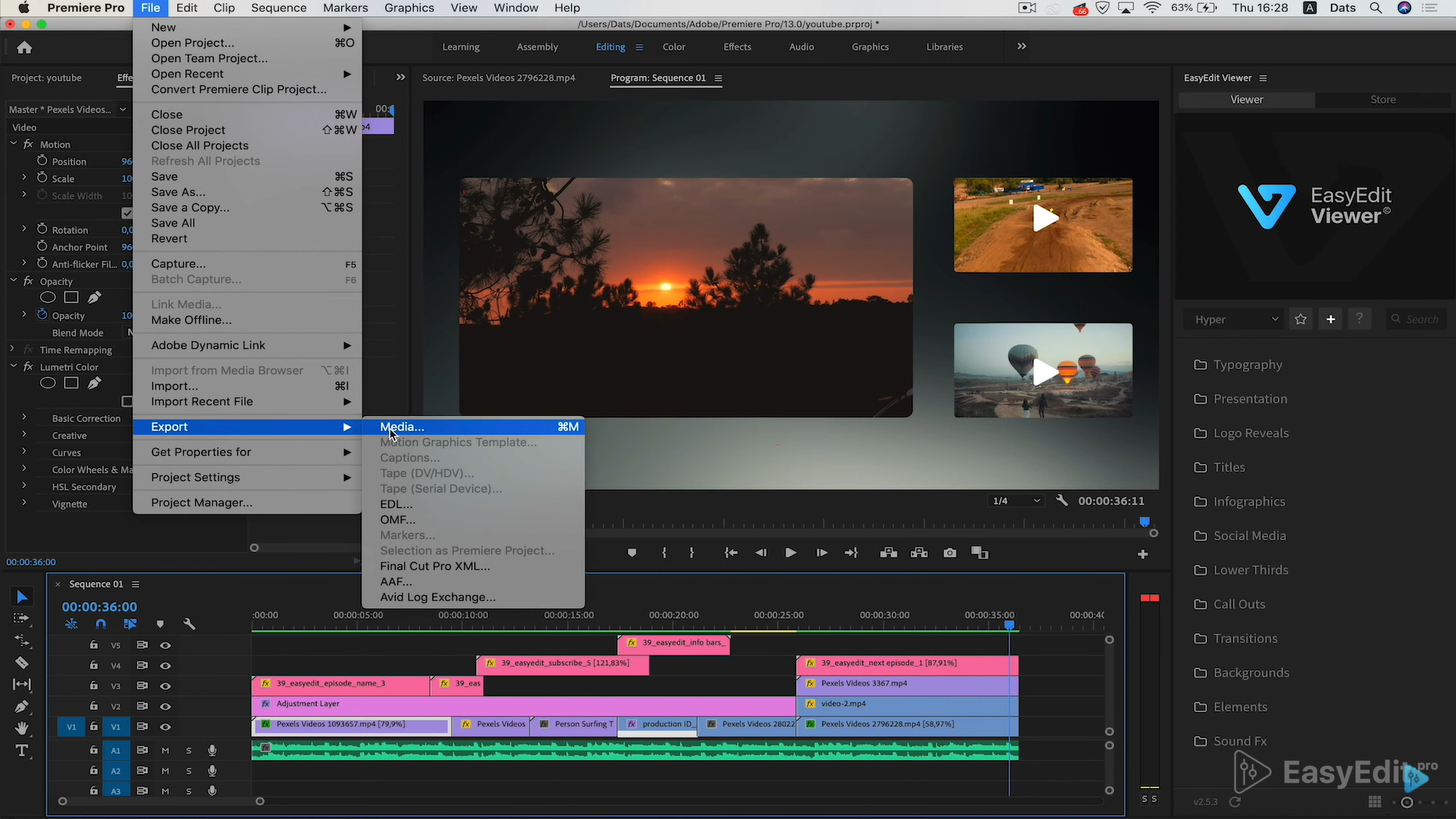 And adjust the best export settings
H. 264 format > check that you export video and audio > turn on render at maximum depth function . ❗️ It improves quality, but increases render time ❗️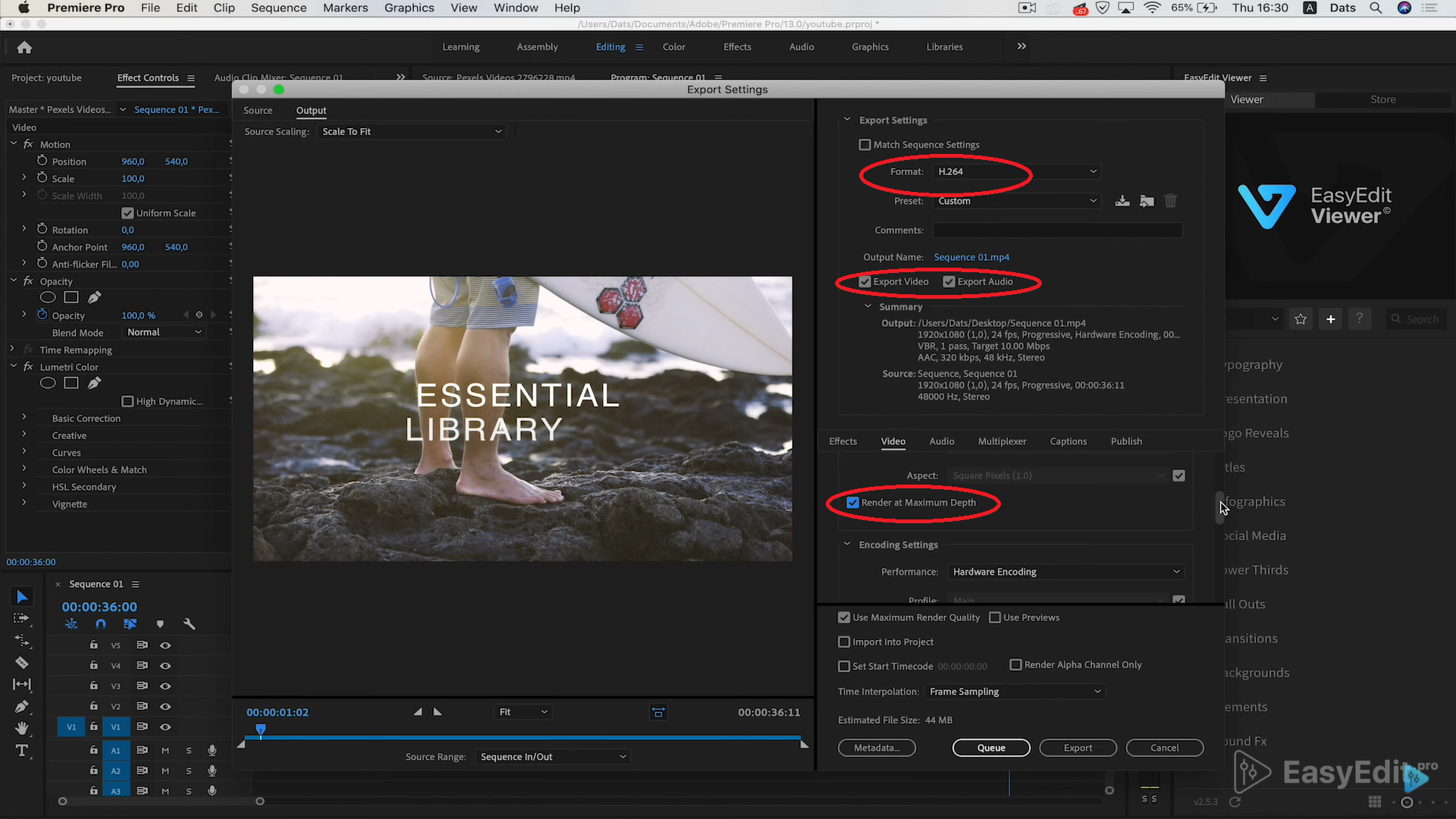 Go to the bitrate settings > put vbr2 Bitrate Enconding > Target Bitrate 8 > Maximum Bitrate 8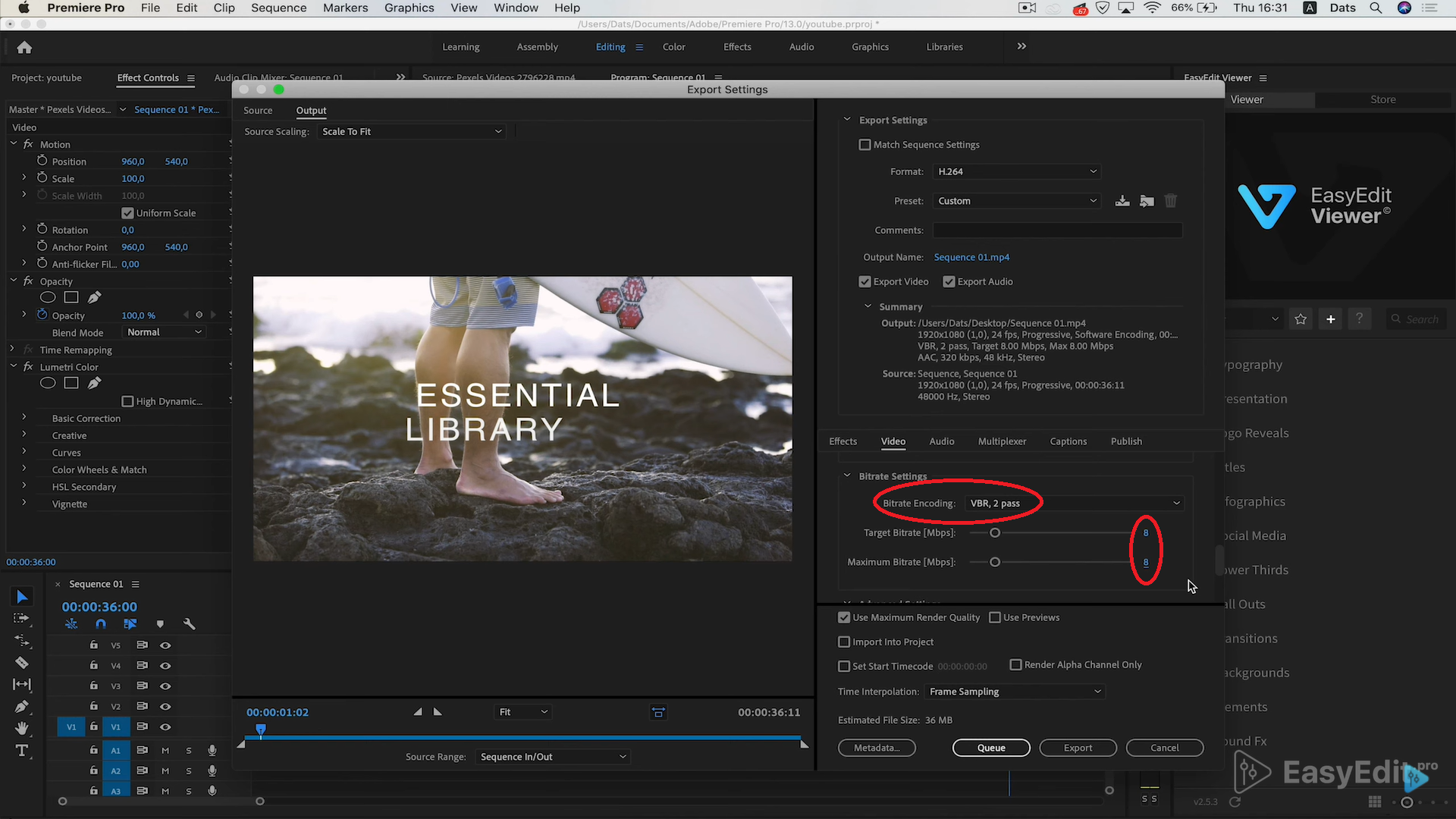 We use "use the maximum re"under quality". We save our settings for future use.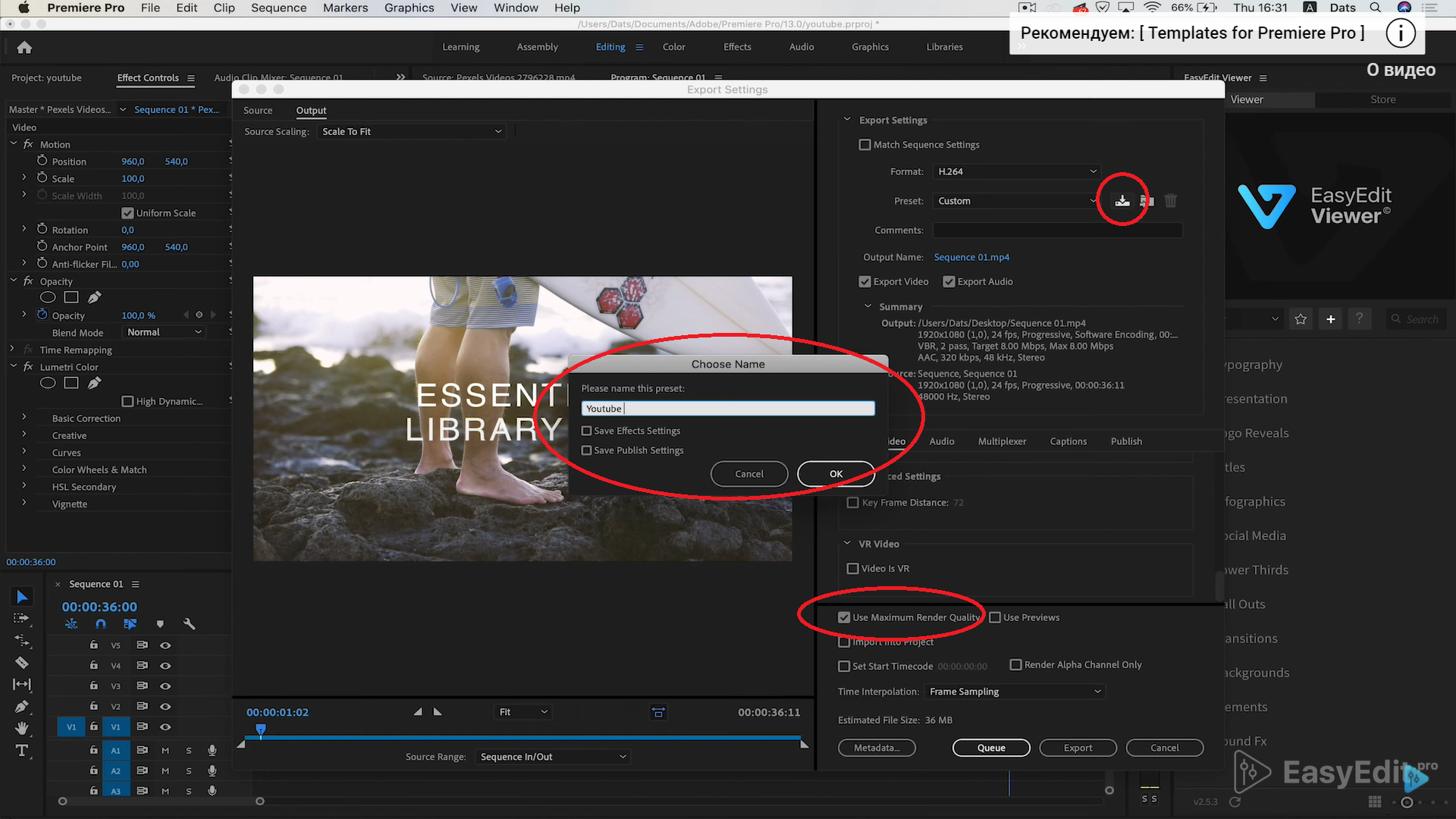 Give a name to your video > choose a location > click Export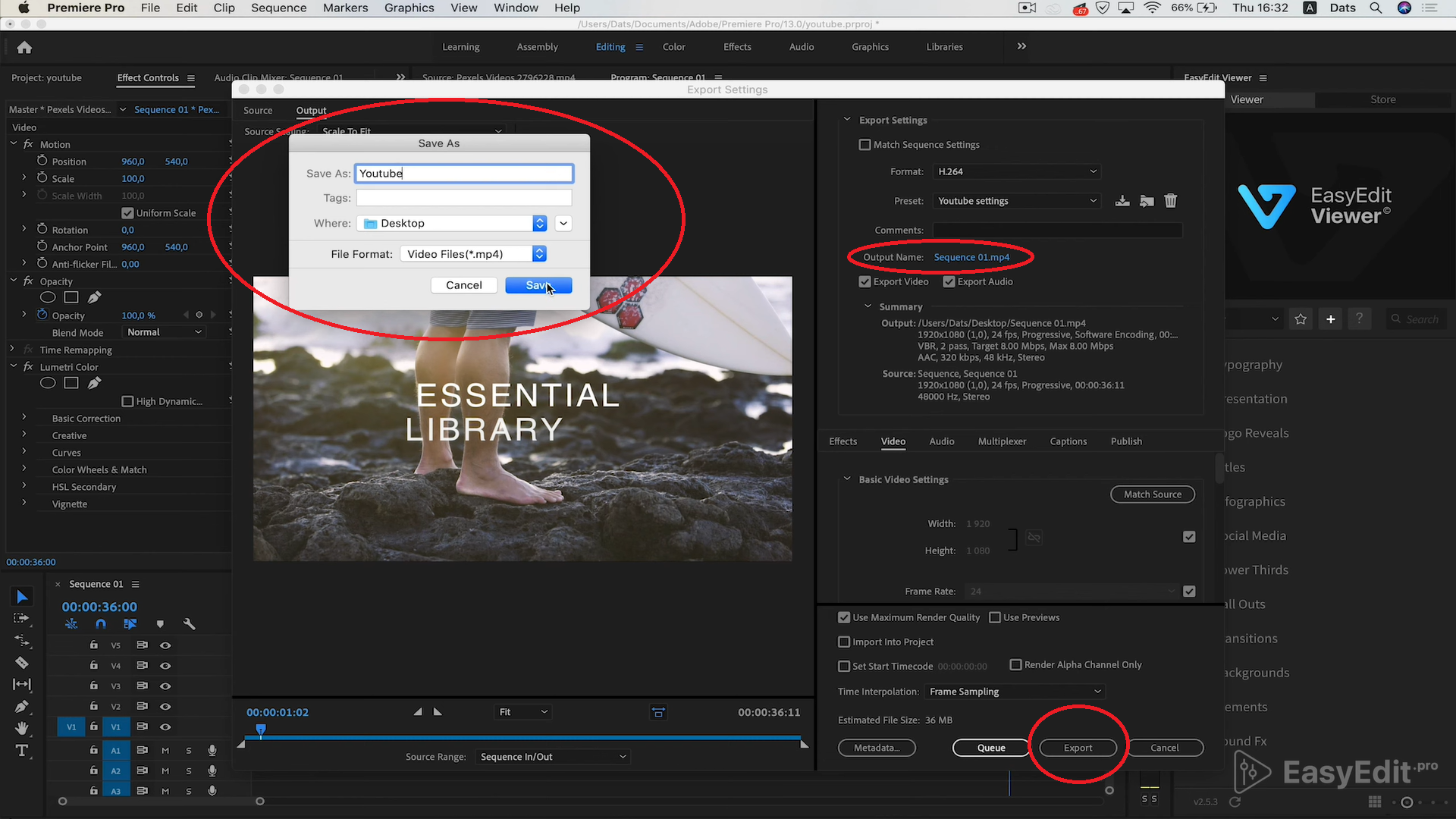 Upload to YouTube and enjoy!
🔥 More useful Tips&Tuttorials on our YouTube channel and Instagram page