< Go to Main Blog Page
How to place a video inside the text in Premiere Pro
Hi, editor and welcome back to our blog! This lesson is all about creating cool lyric videos and text animations. Let's find a song with words that will suit us, to place our first video inside the text.
Working with the text
After choosing the song, find the moment when the text will begin. Choose the Type Tool: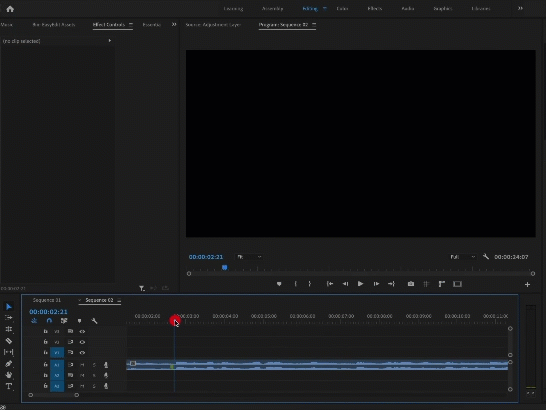 Start writing the text by clicking on the free space every time you need to shift the text – it will help you keep it on the same layer on your timeline.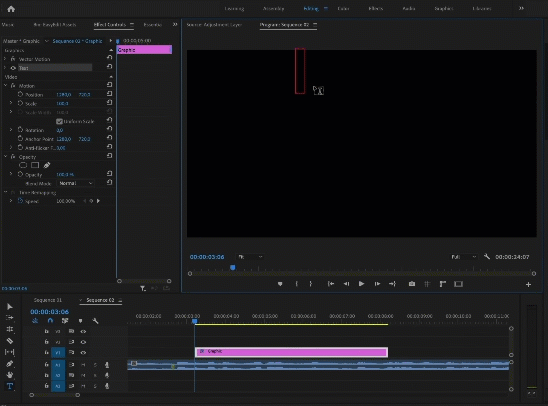 Open the settings menu to add some adjustments – enter each word separately and choose the Selection Tool to place any part of your text manually as you need. To adjust all text, just highlight it.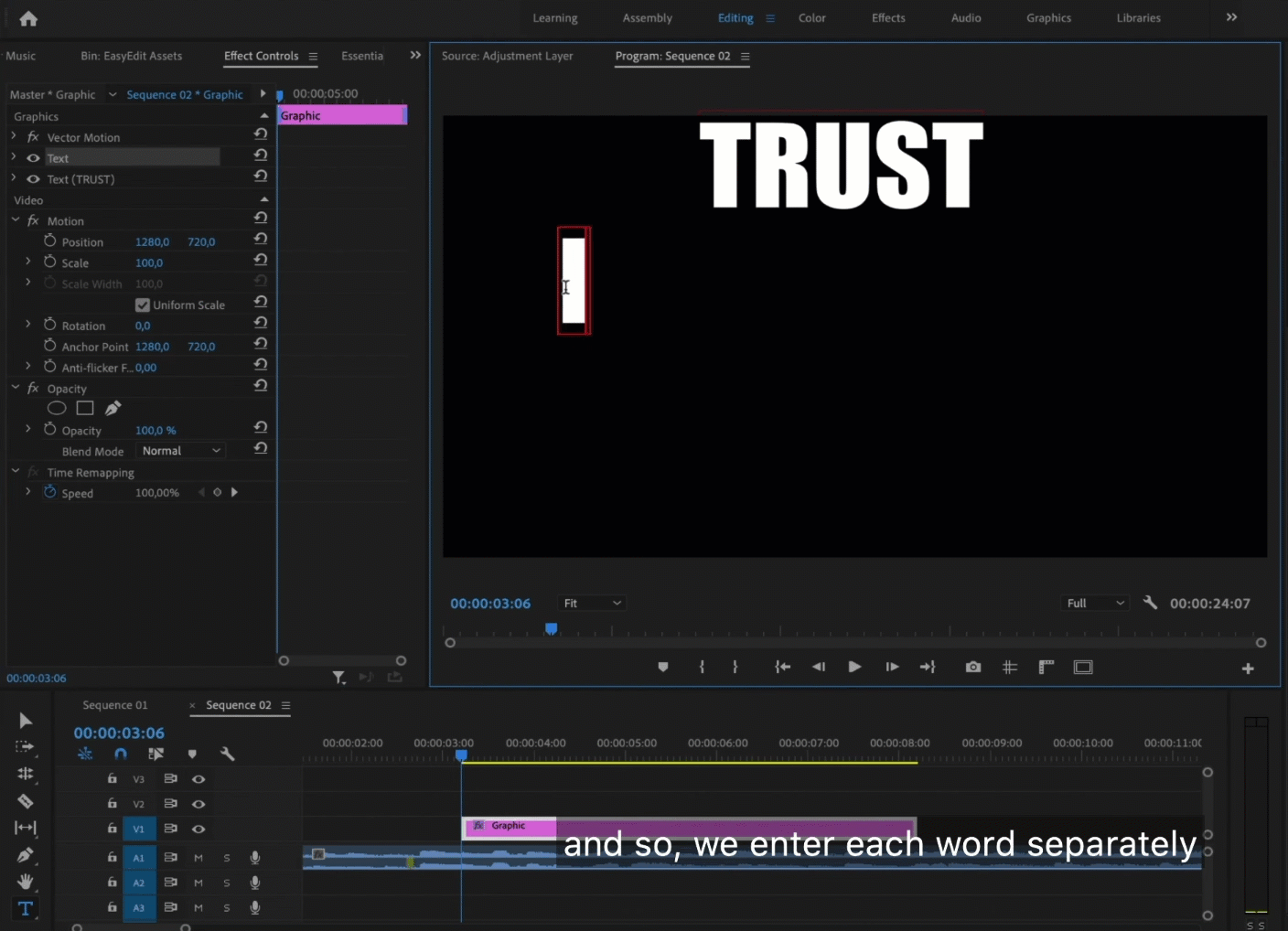 Safe Margins and Show Guides can help you with sizing the text the way it works best for the video.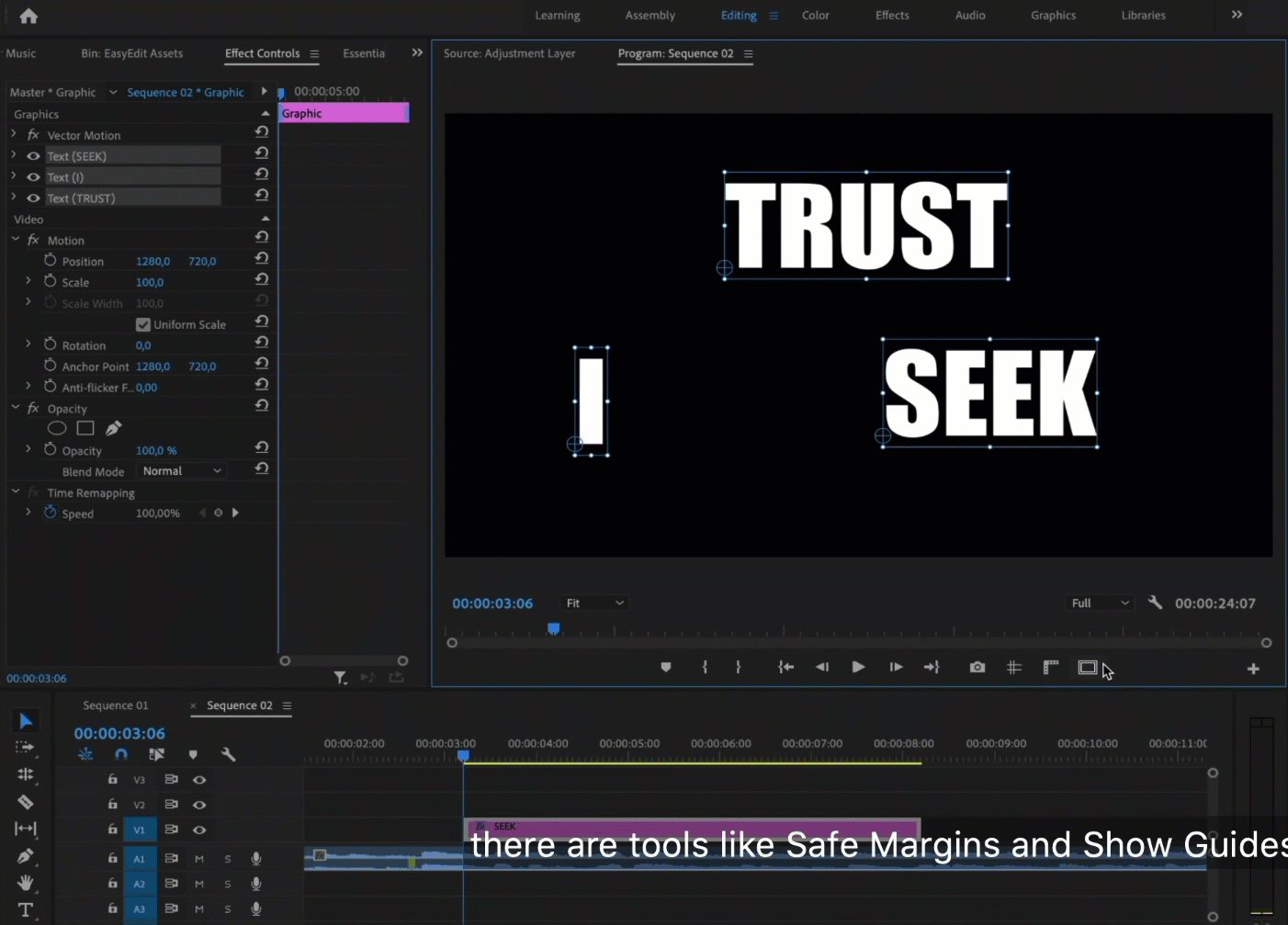 Match the text with the lyric.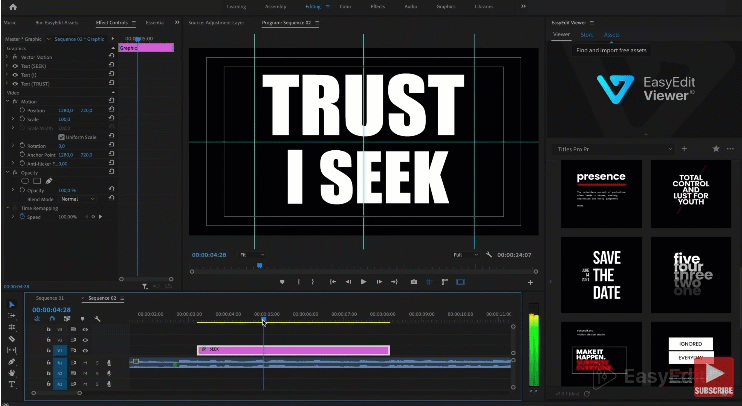 Repeat the same for second part, and others; you can also easily flip your text to make it more interesting: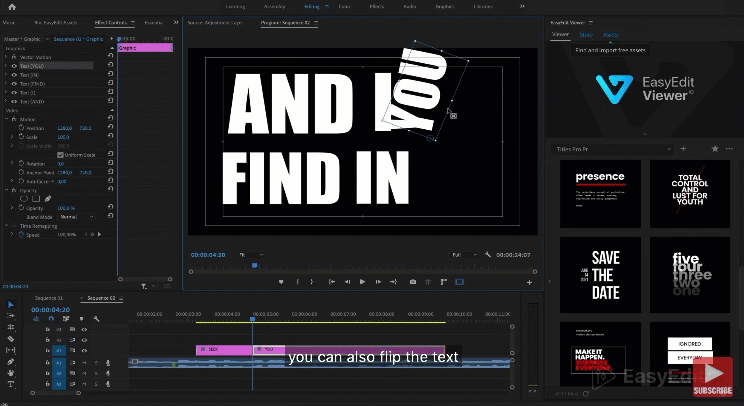 When everything's matched, you need to create a new layer, the one for our video. Open Essential Graphics panel (if you don't have it, you can find it via Window). Choose New Layer<Rectangle. Stretch it to fit the entire image and place it below our text layers: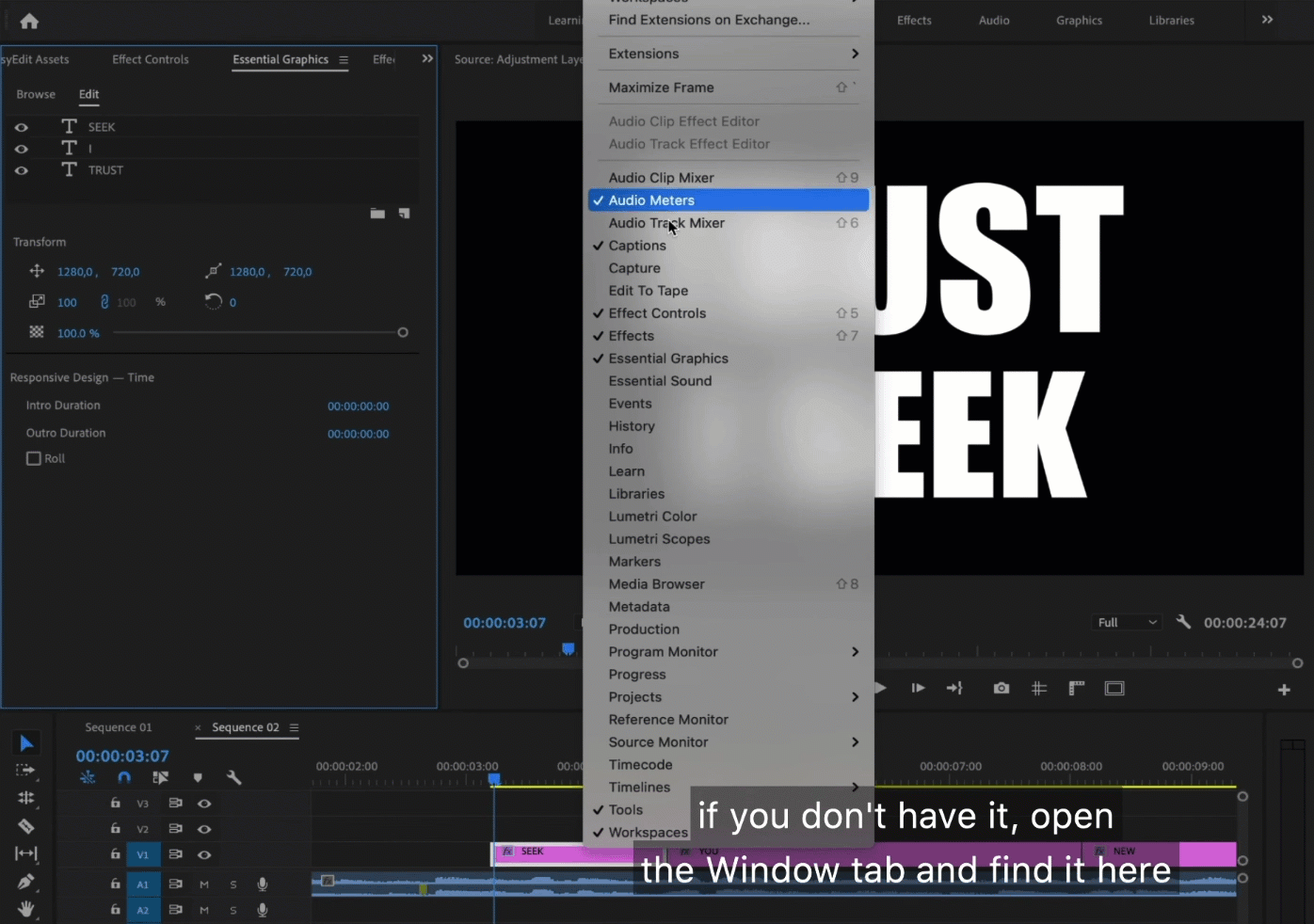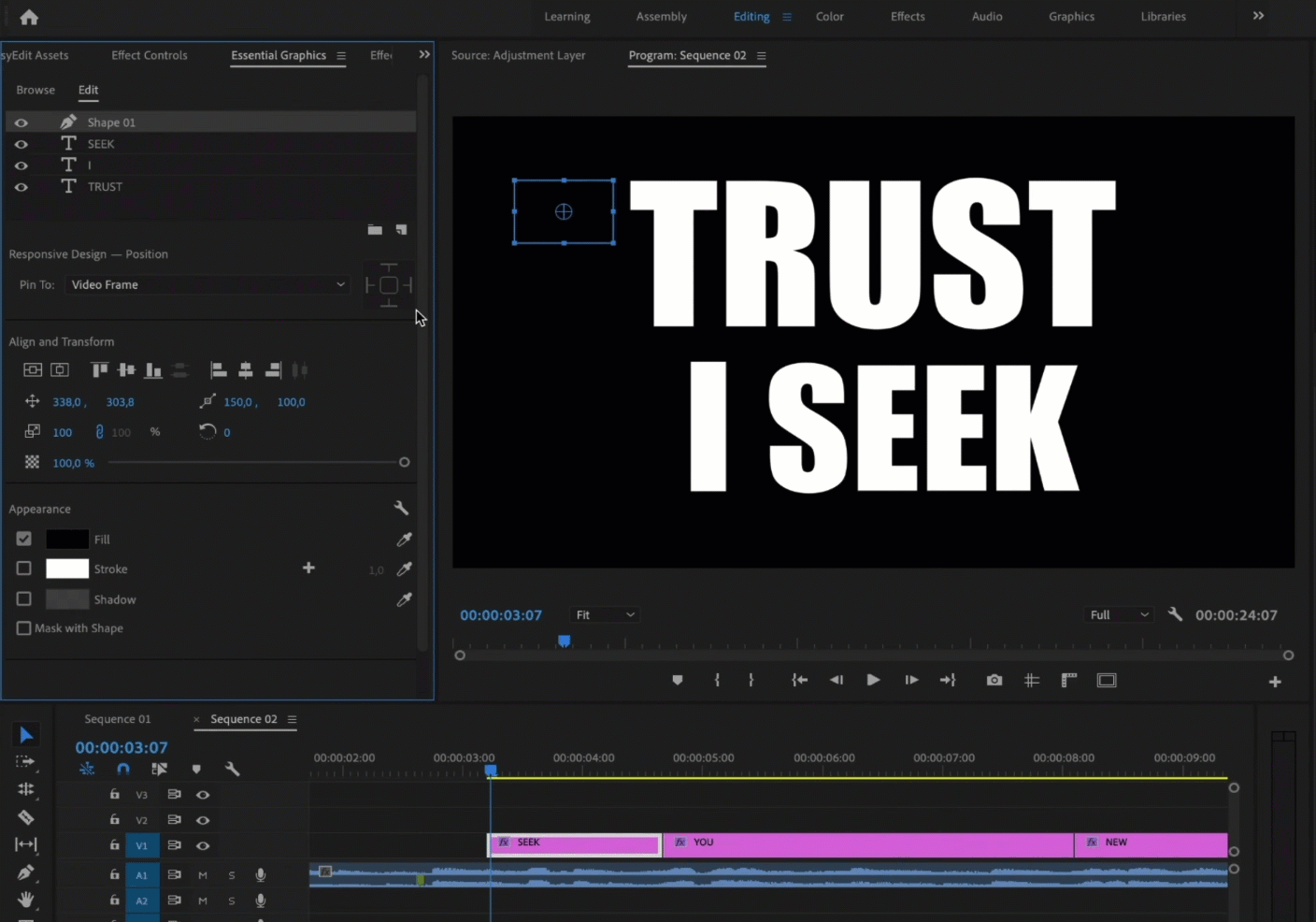 Now we can animate our text. Create keyframes in the opacity column – the first one will be with the value zero. The second frame is to be set to the value of 100.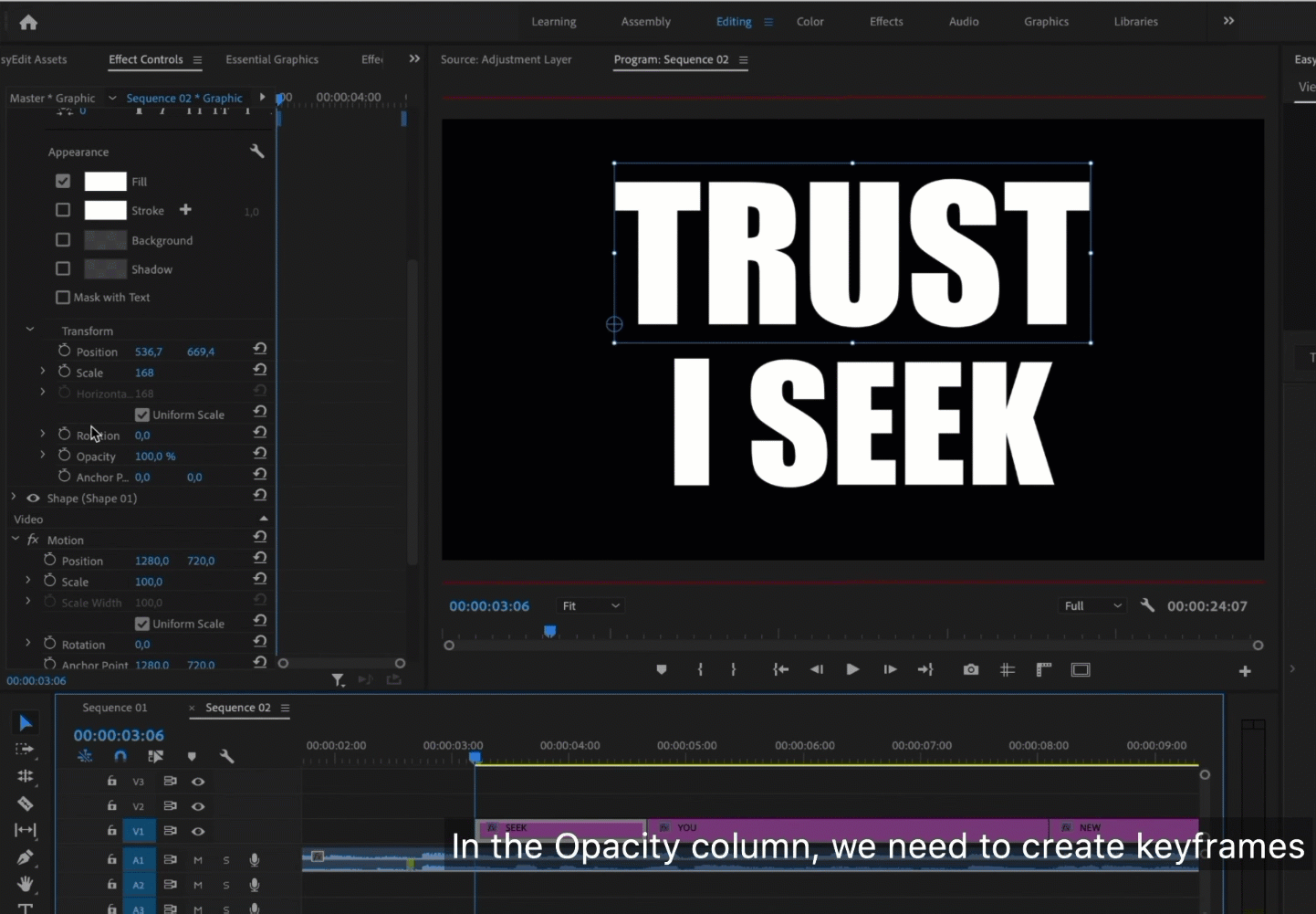 After animating every part you need, you can change the dynamics – you can create a mask for every different part of the word. The mask should be larger than a word itself. Move the mask – put it to the first letter of the word so it's visible. We put a keyframe to fix the mask in this position. Repeat the same action for each mask. Create the bottom line so two words appear smoothly.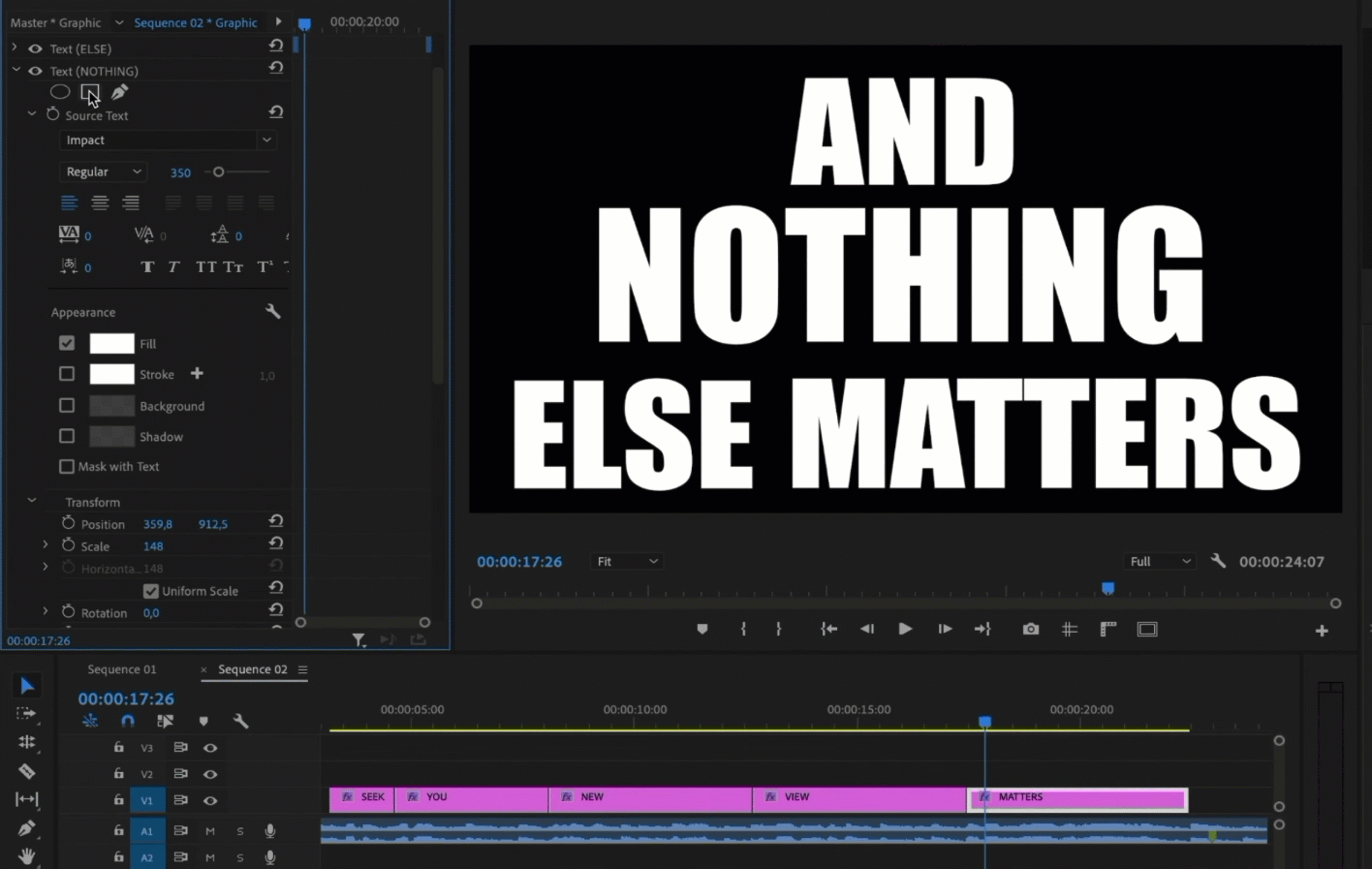 Adding the video
Add the layer with video. If you don't have a particular video to add, you can search via our biggest Assets library – it has videos from all over the Internet in one place. It's a powerful tool with a huge amount of graphic elements to your use. Pick the video you need and sustitude it for the credits. 
Place the layer under the text. Create a mask for each word and repeat.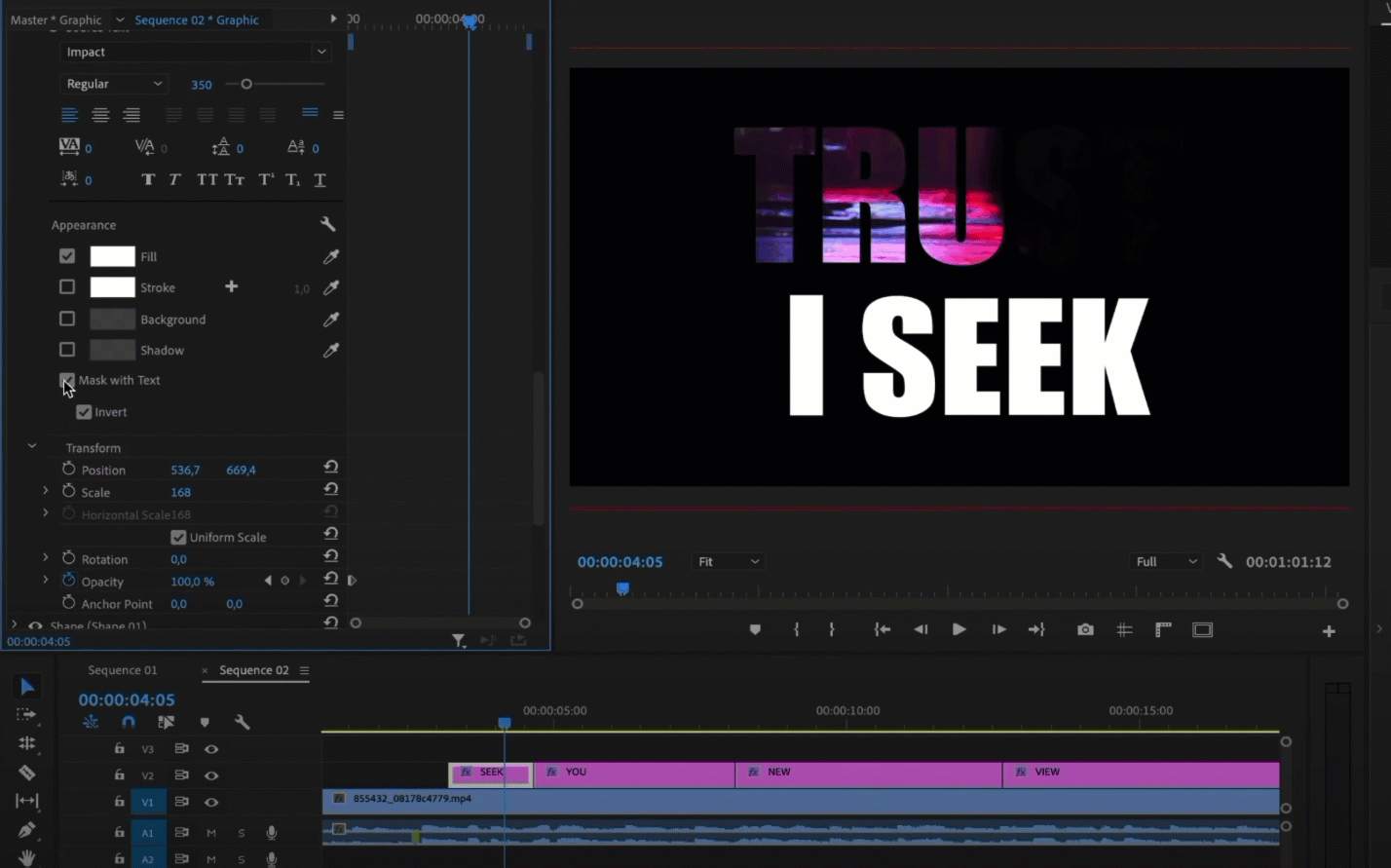 Now we can adjust what we got – since our image has a dark stile which is hardly readable, we can increase its brightness and readability.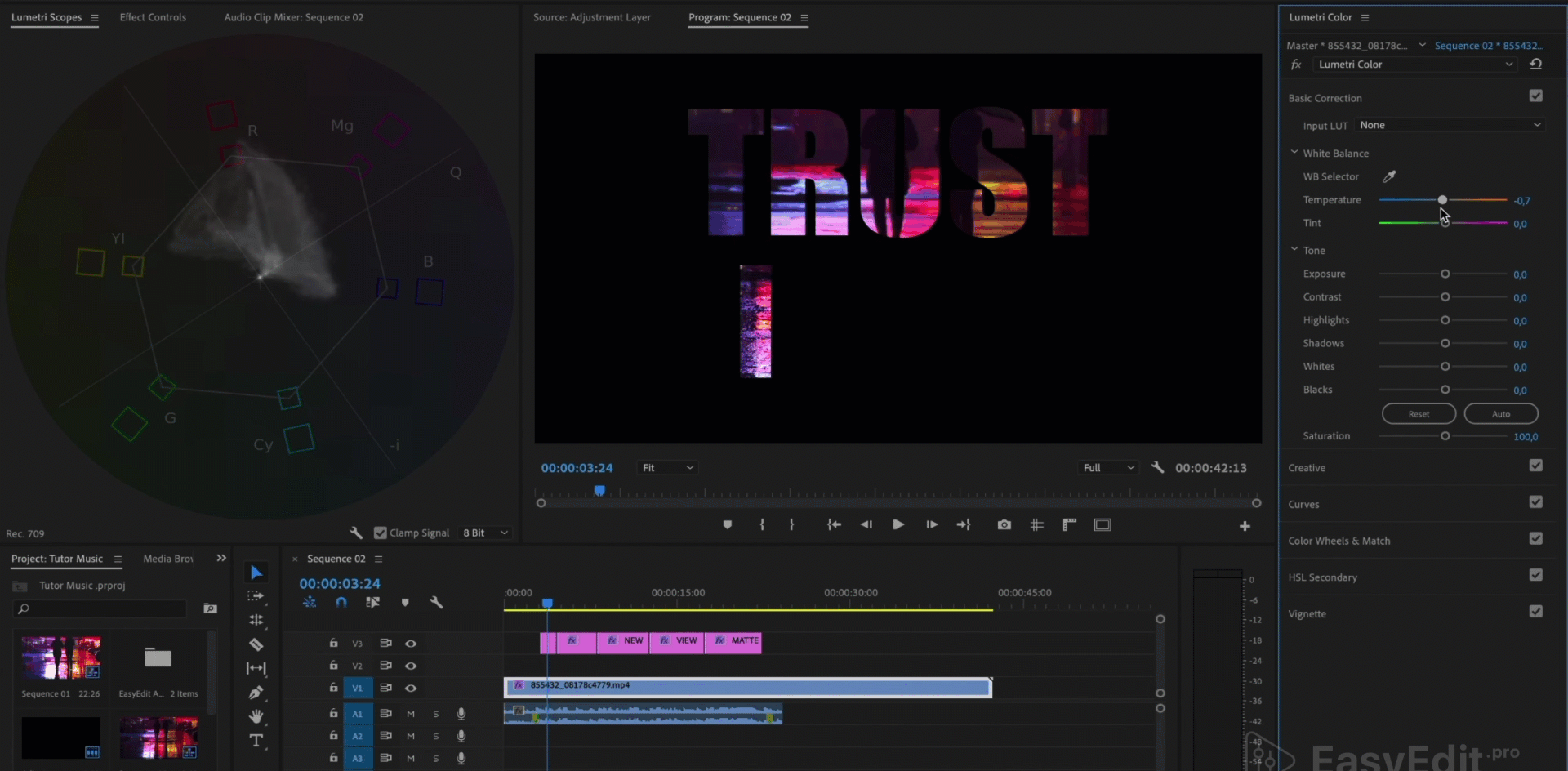 Now you know everything to create a good lyric video with the text inside in Premiere Pro! Don't forget to visit our YouTube channel and check other tuts – there're many for Premiere Pro and After Effects both. Also, our blog has many useful tutorials – from optimizing your work in Premiere Pro, to useful expressions for After Effects.
See you next week!🤓