Video Templates
Audio Visual Kit Pro
Are you a musician?
Hosting your podcast?
Visualize your audio track with our new powerful kit!

No more boring pictures. Audio Visualizer Kit Pro includes everything musician will need: Audio Presentations, Podcast Visualizations, Lower Thirds, Elements, Lyric videos, Typography and stunning 3D backgrounds.

Meet Audio Visual Kit V2 – 650 animated video templates for your projects will help you to create amazing music video in seconds. New categories include Hits, Instruments, Intros and Social Media. Fresh animated 3D Backgrounds, new trendy Typography and many more vital features are already inside of the new project.

Surprise your listeners by creating dynamic Lyrics for your song with our Lyric Video Kit. Customize colors and text, combine animated video templates and change their duration. Make everything follow the sound – sync your track with Smart Equalizer in After Effects.

Share your video on YouTube or TikTok – the project has 3 resolutions for different social media: FULL-HD, SQUARE and VERTICAL. Promote your video everywhere with customized design.

Now you can create an unforgettable experience for your listeners. Bring the beat back!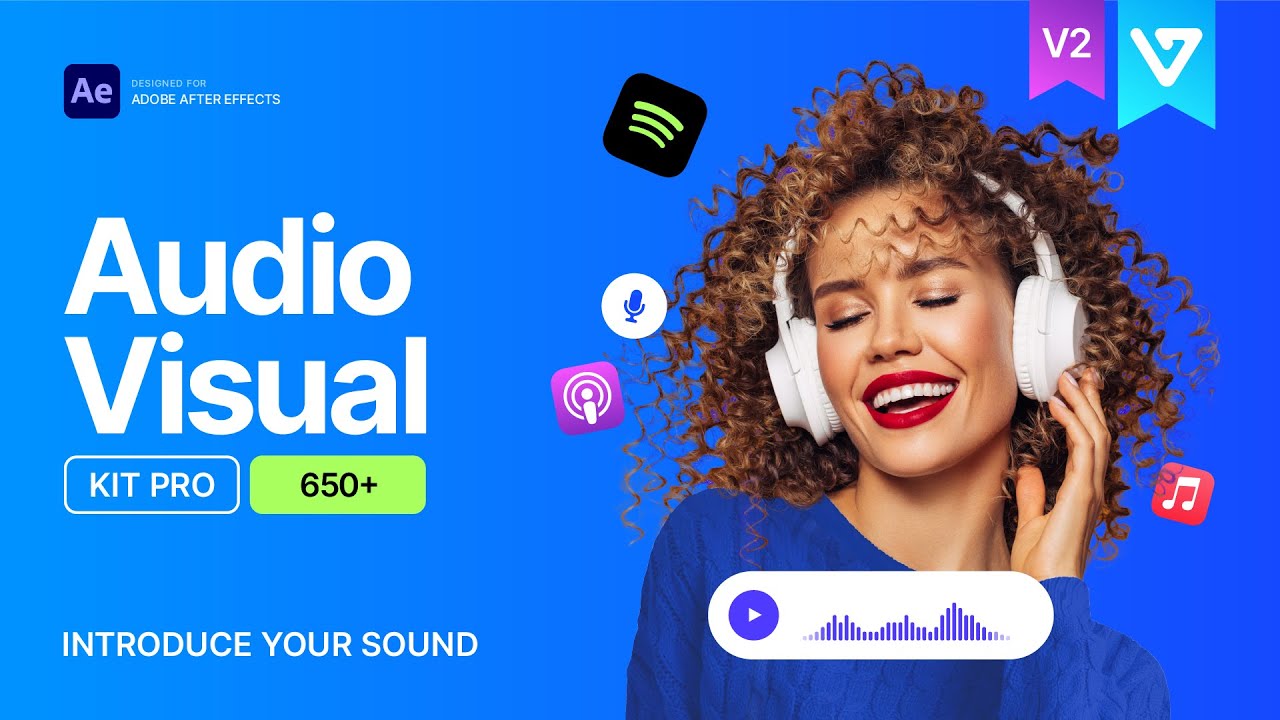 3 resolutions (1920x1080, 1080x1080, 1080x1920)
Equalizer Amplitude Tuner
Fully Customizable & Variable Duration
After Effects CC 2021 and Above
Free Updates & 24/7 Support
Essential Graphics Panel Controls
Price
Buy The Pack With A Suitable License
Includes the templates for test

You can try the power of this pack

Non-commercial purposes
Make multiple videos, but only for one channel, product

Non-commercial purposes

One monetized Youtube Channel

Free updates

Lifetime License — buy once use forever
Make multiple videos

Commercial purposes

Free updates

Priority support

Lifetime License — buy once use forever
Catalog
All Templates Included In The Pack
Audio Visualization / A 16x9
9 of 54
Audio Visualization 01 16x9
Audio Visualization 02 16x9
Audio Visualization 03 16x9
Audio Visualization 04 16x9
Audio Visualization 05 16x9
Audio Visualization 06 16x9
Audio Visualization 07 16x9
Audio Visualization 08 16x9
Audio Visualization 09 16x9
Audio Visualization / A 1x1
9 of 51
Audio Visualization 01 1x1
Audio Visualization 02 1x1
Audio Visualization 03 1x1
Audio Visualization 04 1x1
Audio Visualization 05 1x1
Audio Visualization 06 1x1
Audio Visualization 07 1x1
Audio Visualization 08 1x1
Audio Visualization 09 1x1
Audio Visualization / A 9x16
9 of 52
Audio Visualization 01 9x16 Small
Audio Visualization 02 9x16 Small
Audio Visualization 03 9x16 Small
Audio Visualization 04 9x16 Small
Audio Visualization 05 9x16 Small
Audio Visualization 06 9x16 Small
Audio Visualization 07 9x16 Small
Audio Visualization 08 9x16 Small
Audio Visualization 09 9x16 Small
Podcasts / P 16x9
9 of 49
Podcasts / P 9x16
9 of 46
Lower Thirds / In Out
9 of 41
Lower Thirds / Long In
9 of 33
Details
Info And Technical Details
info
Sales

287

Last Update

12 October 2022

Created

29 July 2021

Required Version

2021 and above,

File Size

5.52GB

Resolution

Resizable
Tutorials
Instructions On How To Use The Pack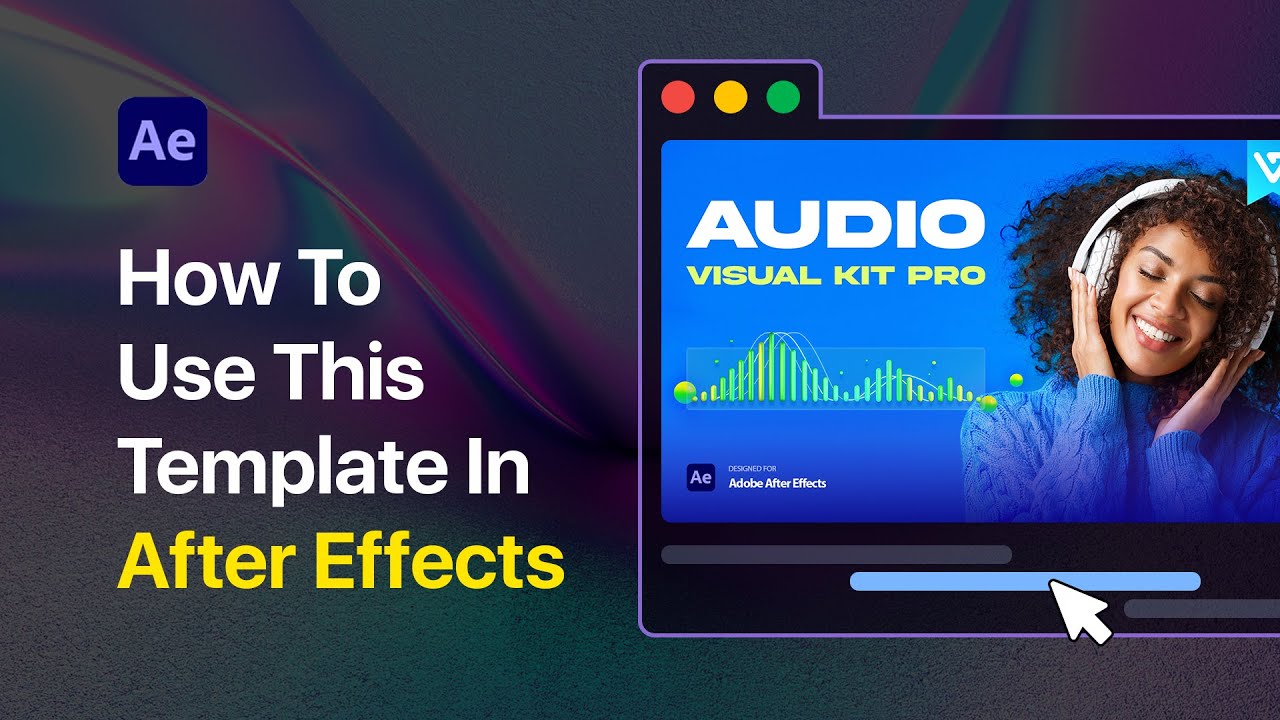 Price
Buy The Pack With A Suitable License
Includes the templates for test

You can try the power of this pack

Non-commercial purposes
Make multiple videos, but only for one channel, product

Non-commercial purposes

One monetized Youtube Channel

Free updates

Lifetime License — buy once use forever
Make multiple videos

Commercial purposes

Free updates

Priority support

Lifetime License — buy once use forever
Cyber Sale: up to $50 off