Video Templates
YouTube Bundle
The family of our packs for YouTube is yours now!

If you want to create content that will tell everything about your channel this is the pack you'll definitely need! More than 1000 templates from Neue, Influence, Digital and Buzzz packs are replenished with new graphic solutions, which you can't miss.

What's inside of YouTube Bundle? After Effects and Premiere Pro at once – 8 projects in one big pack for youtube content creator. Divided into 16 categories for the best convenience: Openers & intros, subscribes, lower thirds, infobars, titles, next episodes, transitions, color luts, backgrounds and other elements, so as .psd Layouts for your channel branding.

Preview all scenes in just one click; get any updates for free; easily customize text and colors and many more. Sound FX inside! There're so many things from small to big that can fill your channel's needs – whether it's unusual next video opening or dynamic transition; a video element you need to add an explanation to or the cast of your show you need to highlight.

There's a Viewer Assets you can use with this pack: easily surf and import free content from a huge library with our new EasyEdit Assets tool. You can import Gifs, images, videos into your project with just one click.

Unlock your channel's full potential!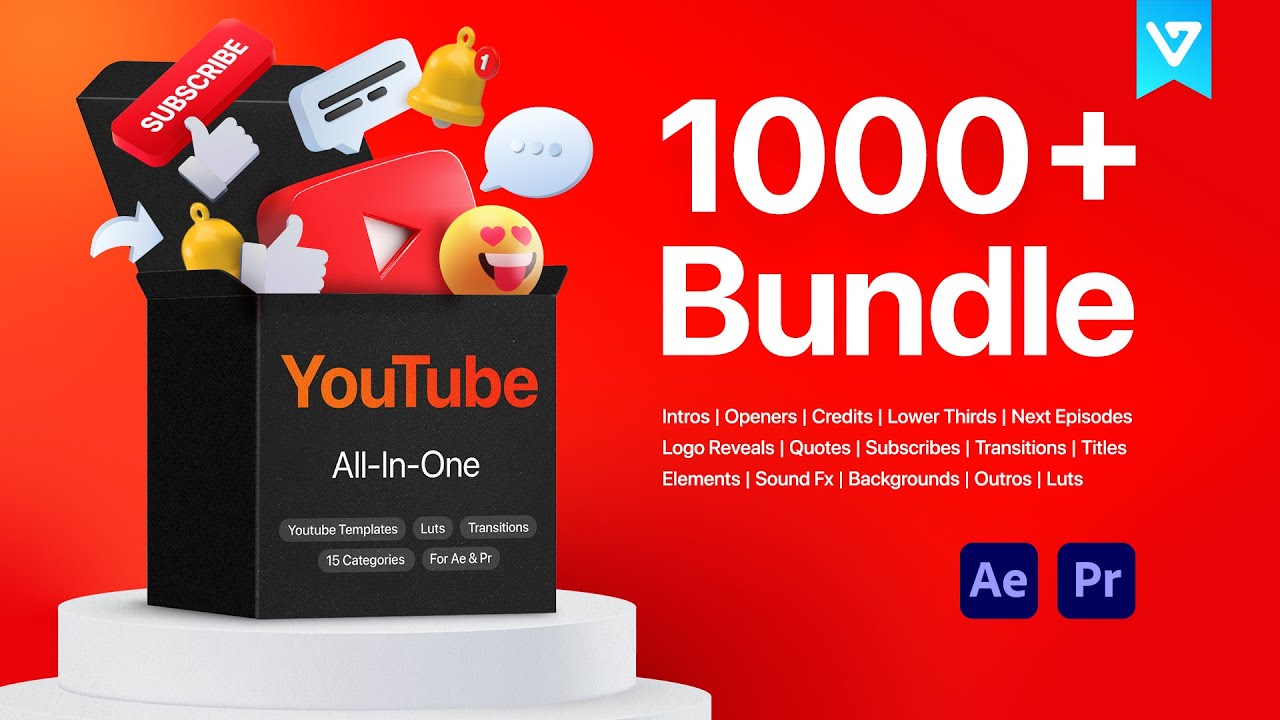 apply Color LUTs by one click
Unique transitions and color luts
Perfect fit for any foryour project.
Easy to use even if you are a Beginner
Huge controls like color positions
Smooth animations and free fonts
Quick preview and add in one click
.psd layouts for Chanтel Branding
Free Updates & 24/7 Support
Well Organized & Fast Rendering
After Effects СС 2019 and Above
Premiere Pro 2021 and Above
Price
Buy The Pack With A Suitable License
Includes the templates for test

You can try the power of this pack

Non-commercial purposes
Make multiple videos, but only for one channel, product

Non-commercial purposes

One monetized Youtube Channel

Free updates

Lifetime License — buy once use forever
Make multiple videos

Commercial purposes

Free updates

Priority support

Lifetime License — buy once use forever
Catalog
All Templates Included In The Pack
Transitions Seamless / Rotation Ease 1
9 of 30
Rotation Ease 90 Bottom Left Ccw
Rotation Ease 90 Bottom Left Cw
Rotation Ease 90 Bottom Right Ccw
Rotation Ease 90 Bottom Right Cw
Rotation Ease 90 Bottom Ccw
Rotation Ease 90 Bottom Cw
Rotation Ease 90 Center Ccw
Rotation Ease 90 Center Cw
Rotation Ease 90 Left Ccw
Transitions Seamless / Rotation Elastic 2
9 of 30
Rotation Elastic 90 Bottom Left Ccw
Rotation Elastic 90 Bottom Left Cw
Rotation Elastic 90 Bottom Right Ccw
Rotation Elastic 90 Bottom Right Cw
Rotation Elastic 90 Bottom Ccw
Rotation Elastic 90 Bottom Cw
Rotation Elastic 90 Center Ccw
Rotation Elastic 90 Center Cw
Rotation Elastic 90 Left Ccw
Details
Info And Technical Details
info
Sales

153

Last Update

20 October 2021

Created

26 September 2021

File Size

4.02GB

Resolution

1920x1080
Tutorials
Instructions On How To Use The Pack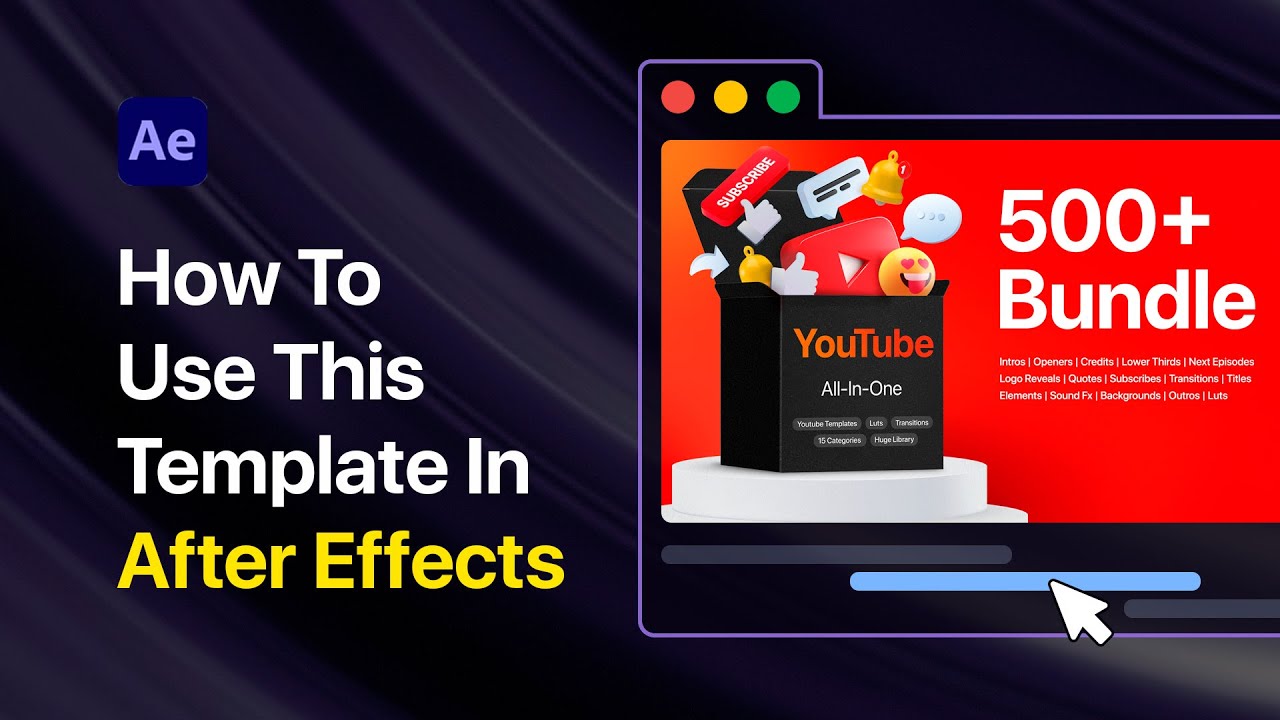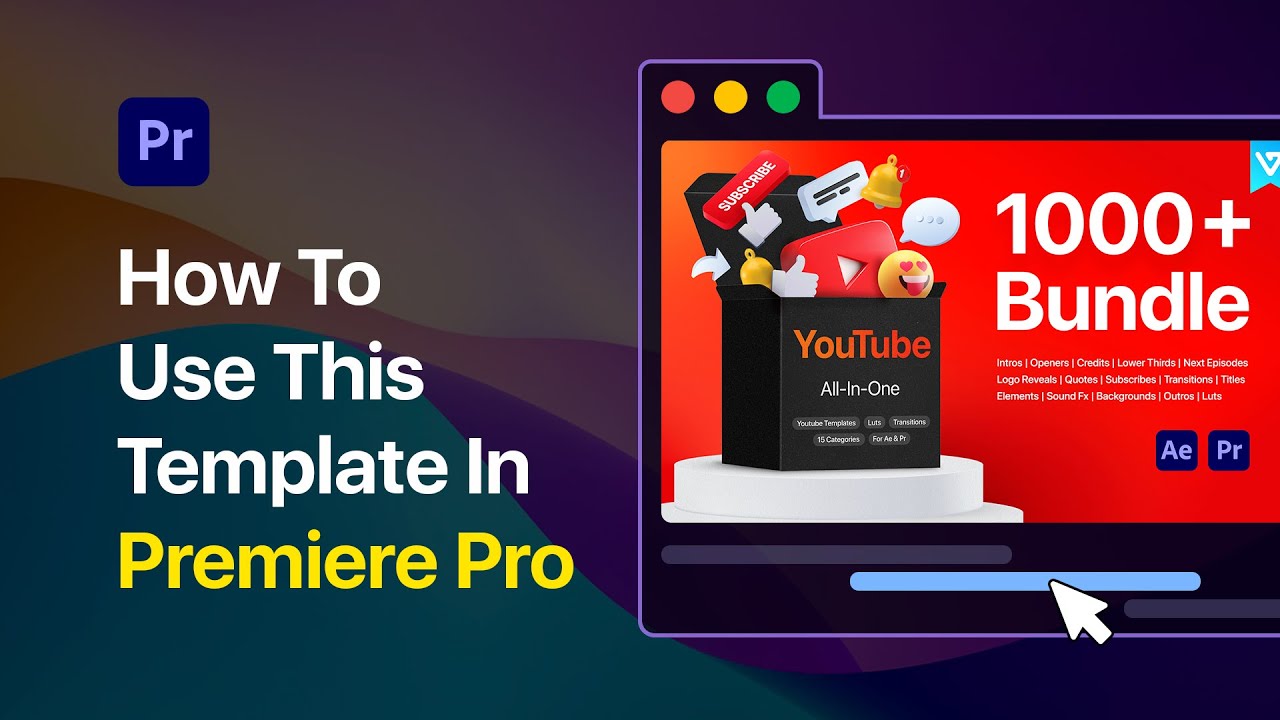 Price
Buy The Pack With A Suitable License
Includes the templates for test

You can try the power of this pack

Non-commercial purposes
Make multiple videos, but only for one channel, product

Non-commercial purposes

One monetized Youtube Channel

Free updates

Lifetime License — buy once use forever
Make multiple videos

Commercial purposes

Free updates

Priority support

Lifetime License — buy once use forever
New iOS app: 10k unique elements for Reels and Stories